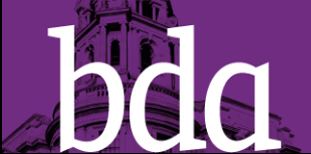 A very interesting day. In the introduction the chairman asked for a show of hands as to who worked in IT or other parts of organisations: the split was about 50/50.
My main observations are:
Hadoop is the standard; think of it as ETL on steroids: you will probably still want to feed the results into traditional databases and analytical tools. Hive provides a SQL-like language over the top. You can use Hadoop to make your archives 'active'
Organisations need to know what is being said about them, too often people find out what is happening in their own organisation on social media first.
Think of the value in the data. For example car manufacturers are increasing the number of sensors in cars and collecting the data: they understand how you drive, maybe they could offer you insurance?
Context is very important when looking at a piece of unstructured data.
Decision makers need to be given a relevant subset of data.
Organisations need to monitor global mega-trends. Take a look at http://www.news-spectrum.com/
If you are analysing email content the disclaimers often placed at the end of the message can cause a lot of misleading conclusions
"See Lots – Know Little – Do Less" (David Ackroyd, Telefonica); in other words too much information is not useful
When you have a lot of data you can start looking for hidden patterns
Prediction: can you spot customers who are about to depart?
A Big Data initiative needs to offer value. Look for the sweet spot: a conjunction of revenue, cost and risk.
Make sure Big Data thinking includes an outside-in perspective
Data Art is the next big paradigm?